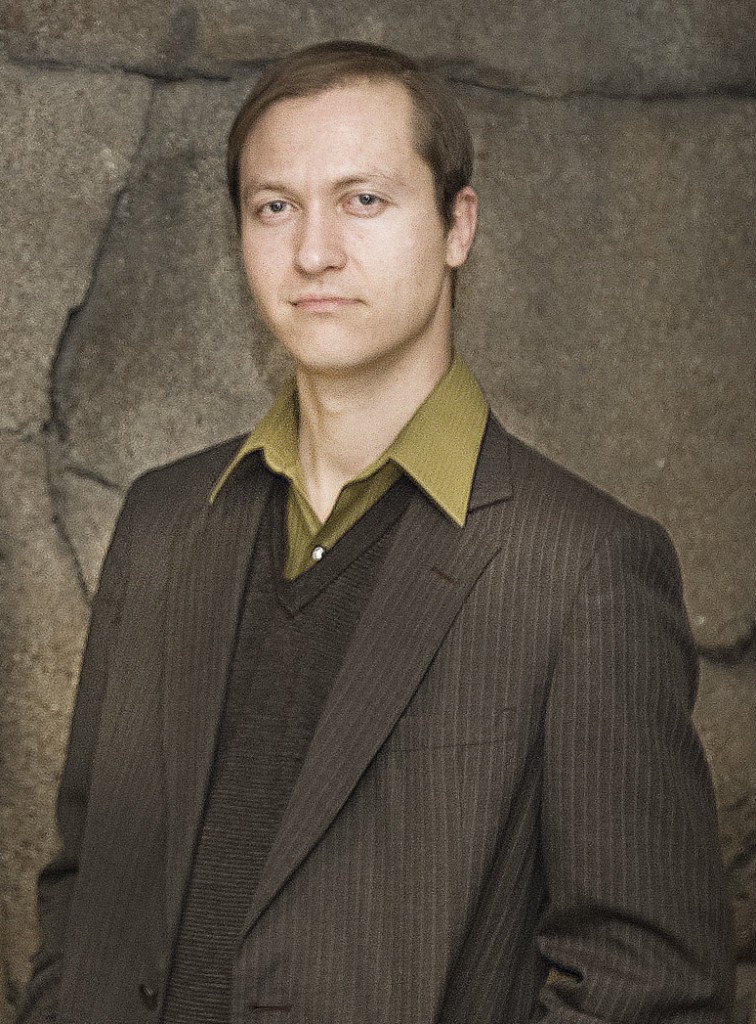 Welcome to THE GRALIEN REPORT, your source for the latest maverick science, strange news, and studies of the unexplained from around the globe.
Micah Hanks is a writer, researcher, lecturer, and radio personality whose work addresses a variety of scientific concepts and unexplained phenomena. Open minded, but skeptical in his approach, his research has examined a variety of unexplained phenomenon over the years, incorporating interest in cultural studies, history, natural science and anomalies, and the prospects of our technological future as a species as influenced by science.
He is author of several books, including his 2012 New Page Books release, The UFO Singularity, as well as Magic, Mysticism and the Molecule: The Search for Sentient Intelligence from Other Worlds and Reynolds Mansion: An Invitation to the Past. Hanks is an executive editor of Intrepid Magazine, and consulting editor/contributor for FATE Magazine and The Journal of Anomalous Sciences. He also writes for a variety of other publications including UFO Magazine, Mysterious Universe, and New Dawn. Hanks has appeared on numerous TV and radio programs, including Coast to Coast AM with George Noory, Whitley Strieber's Dreamland, National Geographic's Paranatural, the History Channel's Guts and Bolts, CNN Radio, The Jeff Rense Program, and many others. A weekly podcast that follows his research is available at his popular Website, www.gralienreport.com. Hanks lives in the heart of Appalachia near Asheville, North Carolina.
If you have questions, news tips or stories you'd like to share, you can email Micah directly at info@gralienreport.com. 
Follow Micah on Twitter: @MicahHanks
You can also follow The Gralien Report on Twitter: @GralienReport
Our Contributors
Caleb Hanks is a writer and musician who is passionate about the technological achievements that await us in the coming decades. Self described as "one of those battery's half full kinda guys," Caleb boasts a keen interest in technology, science, and especially the concept of an intelligence explosion in humanity's future, leading to a sort of "event horizon" which science fiction writer and mathematician Vernor Vinge was first to refer to as "Singluarlity." Caleb's art and music have been featured in a variety of publications, websites, and other mediums, and his rock group, The Nova Echo, has featured futuristic themes and innovative concepts within the framework of driving, electronically-oriented rock music. After releasing their debut full-length album in October of 2009, and the five song "Voyager" EP in August of 2010, the band reentered the studio in the Spring of 2012 to craft another full-length offering expanding on the core characteristics the band portrays: hope, positivity, and the feelings of love, longing and companionship that a lonely space traveler might feel between the insurmountable distances within deep space. The band toured several times between 2009 and 2012, and now Caleb focuses most of his energies on art, layout, and design, as well as blogging about futurism, technological singularity, and artificial intelligence for The Gralien Report and Intrepid Magazine. Finally, Caleb's original compositions are featured as theme music on the weekly Gralien Report Podcast, as well as on programs like Open Minds TV's Spacing Out! with Jason McClelland and Maureen Elsberry. He can be reached via email here.
Follow Caleb on Twitter: @CalebHanks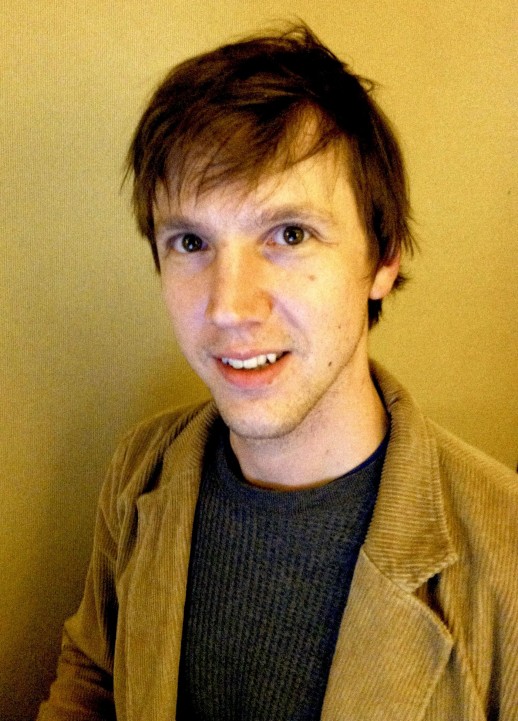 Tyler Pittman is a Fortean researcher with an interest in the esoteric realms of thought, ufology, cosmology, and the afterlife. He received a degree in sociology from Western Carolina University, and hosted an award-winning academic-oriented podcast series on cultural commentary. Tyler has also worked as a musician, enjoying styles that incorporate the strange and unusual as themes that range from seminal groups like The Pixies, to more the more dissonant sounds of techno and dark ambient rock. His photography and coverage of events such as the release of the Damien Echols and the "West Memphis Three" in 2011 were featured exclusively at The Gralien Report, and Tyler's culture and sociological commentary can be found in articles on the site as well. A dedicated podcast junkie, Tyler scans the various fringe transmissions, blogs, and news sites seeking the latest weird news, contributing to an ever-expanding knowledge base that he shares with us here at The Gralien Report. He can be reached via email by clicking here.
Follow Tyler on Twitter: @ShouldBeFlowers
The enigmatic, and at times even mysterious Red Pill Junkie is featured as a blogger at a variety of websites in the fringe, paranormal, and Fortean circles. Blogger and weekly newsman for sites that include The Daily Grail, Mysterious Universe, and Intrepid Magazine's blog, Red Pill Junkie scours the web for not just the latest news regarding the unexplained, but provides a wealth of information regarding the strange and often "synchromystic" parallels between different attitudes, ideas, and cultural staples. Cross referencing the more unique and esoteric aspects of our existence, his is a brand of chronicling and research that goes well beyond what most will ever see in terms of the symbolic parallels that may underly a host of different phenomenon; whether it be cryptozoological, fringe science, or of course, the perplexing mythos surrounding UFOs, of which he cleverly quips that, "In the end, it might just be that the UFO phenomenon is nothing but an enormous, incredibly complex multi-generational Zen koan, and that It —whatever *It* is— wants us to stop being passive observers and turn instead into active participants of this uncanny contact. Then, and only then, will it become a true Communion." Of course, in his case, it may also be that wine and wafers will be replaced by a single pill of crimson color… fortunately for us, RPJ also moderates the comments section of The Gralien Report Website, and also will occasionally add color and commentary in other mediums. He can be reached via email here.
Follow Red Pill Junkie on Twitter: @red_pill_junkie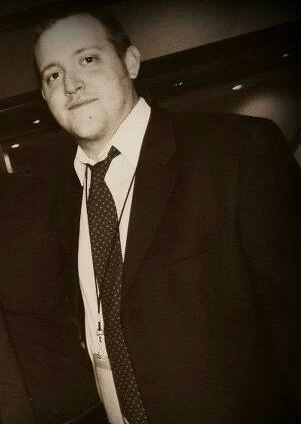 Matthew Oakley is a freelance journalist whose articles have been featured at The Gralien Report and Intrepid Magazine, in addition to regional publications in Western North Carolina that include The Asheville Tribune. He is fiercely independent, and is outspoken with his writing regarding political topics and happenings both in the United States and abroad. He is also fascinated with the strange nature of UFO reports, as well as claims of the existence of cryptozoological mysteries and a host of other strange phenomenon. With background in management and the health care industry, Oakley's approaches to the study of media, journalism, and the unexplained are practical; he is also well known as a purveyor of fine cocktails, as well as tattoos and body art like his associate, Mr. Heyes. Oakley is also renowned throughout the underworld for his calm, accepting gaze, having earned him nicknames that include "The Reverend" and "Kind Eyes" by the denizens of the cavernous Hollow Earth. He can be reached via email at engineer@gralienreport.com.
Follow Matt on Twitter: @GralienReverend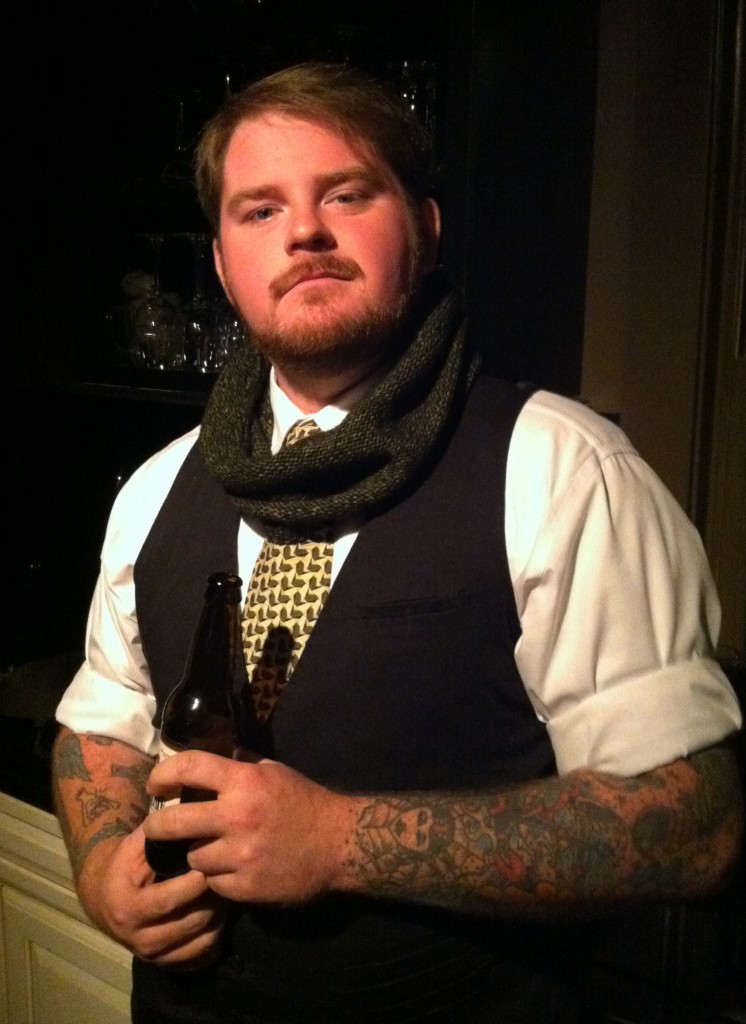 Chris Heyes is a skeptically-minded researcher of the unexplained, who received his degrees in Religious Studies and Anthropology from Appalachian State University, where he studied the ways myth and culture influence human perception in places throughout the world. His interests today also include media and, of course, how popular interest in subjects like UFOs, ghosts, and other strange phenomena often color people's opinions and preconceptions about the nature of any valid underlying scientific principles. In addition to the study of the unexplained, Chris also enjoys photography, writing and reading short story fiction, and body art. Further assessment of Chris Heyes, based on sparing data collected from a variety of clandestine sources, speculate that he may exist as a real, living "zombie," following a near-death experience he survived several years ago. He is often referred to by a variety of aliases, including "The Milkman," as well as "Green Pill Junkie," among others. He can be reached via email at producer@gralienreport.com.
Follow Chris on Twitter: @Paraskeptical
Finally, a very special thanks to a few friends and associates who, from time to time, do more than their part in helping us with technical issues, concepts, design, promotion and contributions for this site and its related programming and features:
Nick Redfern: UFO and Cryptozoology affiliate
Anya Briggs: News, conspiracy and psychic phenomena
Marvin Bishop: Science, conspiracy, news and general interest
Mobius: Science and Engineering advisor, field reporter
Andrew Nicholson: Correspondent from the Australian Outback on cryptids and UFOs
Wm. Michael Mott: Politics, science, and Hollow Earth mysteries
Jim Kotjavarti: Politics, news, and linguistics
Tom Cameron: Self defense, history, and Chicago-area interests
Mike Reese: Visuals, UFOs and general interest
Dale Triplett: UFOs, field research and live correspondent for the Southwestern U.S.
Nancy Planeta: Culture, psychic research and politics
Vance Pollock: History, journalism, and obscurities; field reporter
John W. Anderson: News, commentary, and Epic-voice talent for The Gralien Report
Dick Oakley: News, politics, and a classic set of pipes (you'll hear his voice during the intro of each hour of the show)
Dakota "Smoky" Waddell: Crypto-news field reporter
Christopher McCollum: News, politics, and international affairs field reporter
Christopher Germain: Health, holistic medicine, and esoteric sciences correspondent
Billy Clark: UFOs, "ghost rockets," and European news updates
It can be difficult knowing where one will find answers to the mysterious and unusual. Sometimes we may draw inspiration from a story we see on the news; for some, mysteries may literally come find them, like a christmas hamper or other gift arriving at your doorstep; still others begin their journeys based on little more than some whispered nuance or clandestine idea. Regardless, through scientific inquiry and careful reasoning, the answers to life's questions are out there, despite what circumstances may lead us to them… here at The Gralien Report, bringing those kinds of answers to the table is a task we take seriously, and we remain proud for being able to offer this medium as a true alternative to the mainstream focus that riddles our culture with superficiality from day to day.