What's Going On At Fort Campbell, Kentucky?
on
January 21, 2013
at
5:52 pm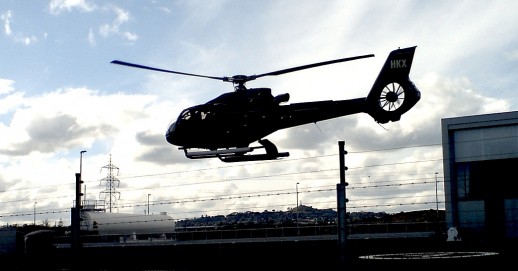 The state of Kentucky has, at times, been considered a rather odd place. Tracing the state's northern border, one can follow the Ohio River all the way down to its tributaries that empty into the southwest end, forming a cluster of counties that are riddled with odd stories of weird creatures, mysterious flying objects, and an entire host of other strange mysteries. It is indeed very odd that little rural areas the likes of Kelly and Hopkinsville, over in Christian County on Kentucky' southern border, have had such strange myths associated with them; ever since the mid 1950s, when literal reports of "goblins" began to stem from one branch of the Sutton family over near Hopkinsville, the place has been host to periodic reports of the weird and unsavory variety (and speaking of things weird and unsavory, if you're a fan of late-night radio that gives you the creeps, check out the latest Gralien Podcast).
Despite the urban legends that have become appended to such rural parts of the Ohio River Basin, there is something of a modern mythos surrounding the region as well, drawing from reports of odd aerial happenings down along the Kentucky/Tennessee border. In fact, if one drives just ten miles south of Hopkinsville's city limits, they will soon approach the home of the American 101st Airborne Division, along with the 160th Special Operations Aviation Regiment, located at an Army installation known as Fort Campbell.
Much like other clandestine locales across the United States (Area 51, the highly-secretive base near Groom Lake, Nevada, comes to mind), many have asserted over the years that there are numerous oddities associated with Fort Campbell, ranging from strange synchronistic parallels to famous rock bands and iconic artists, to the appearances of UFOs and covert "black helicopters" associated with popular conspiracy theories. But what might draw one into taking an interest in such a location? For me, it all started falling together, and innocently enough, following an odd email that appeared in my inbox, which referred to the place as "The Area 51 of Appalachia."
Fort Campbell: