Gralien Report Weekly News: 2-4-2013
on
February 4, 2013
at
4:11 pm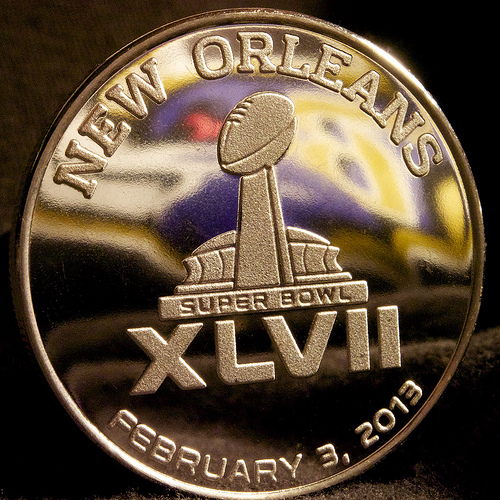 While last night's Superbowl game is being touted among "the most watched television events in history," conspiracies are brewing elsewhere regarding whether Beyonce, following her controversial lip-syncing gaffe at President Obama's inauguration, could be responsible for the power outage that occurred during last night's game after her Halftime Show appearance (all kidding aside, the official word is that the singer's performance was unrelated to the blackout).
Now that we've cleared that up, it's on to the news… look for more highlights from this week's Gralien Report news roundup on Tuesday night's show, where our guest will be Dr. James Stein, author of the new book The Paranormal Equation: A New Scientific Perspective on Remote Viewing, Clairvoyance, and Other Inexplicable Phenomena. Special thanks to Tyler Pittman for his additions to the colorful roundup below:
Obama Supports DNA Sampling Upon Arrest
TSA rail, subway spot-checks raise privacy issues
SPOOKY: American belief in ghosts is on the rise
Will we succeed in finding Bigfoot… through crowd-sourcing?
Don't mind the helicopters, it's just practice, Miami-Dade police say
LAPD And Special Forces Conduct Military Maneuvers In The Skies Above Downtown LA
At Gitmo, Judge Angered by Unknown, Hidden Censor
Government and Top University Studies: Fluoride Lowers IQ and Causes Other Health Problems
Area 51 Batplane Caught On Video
WHY IS BARRETT BROWN FACING 100 YEARS IN PRISON?
Clinton's farewell marred by embassy bombing
3D printed moon building designs revealed
Woman Accused Of Having Sex With Human Skeleton
Pentagon Wants a Social Media Propaganda Machine
Iraq vet undergoes successful double-arm transplant
Image by Au Kirk via Flickr.