Unknown Quantities: How Do We Search for the Invisible Unknown?
on
November 9, 2012
at
1:38 pm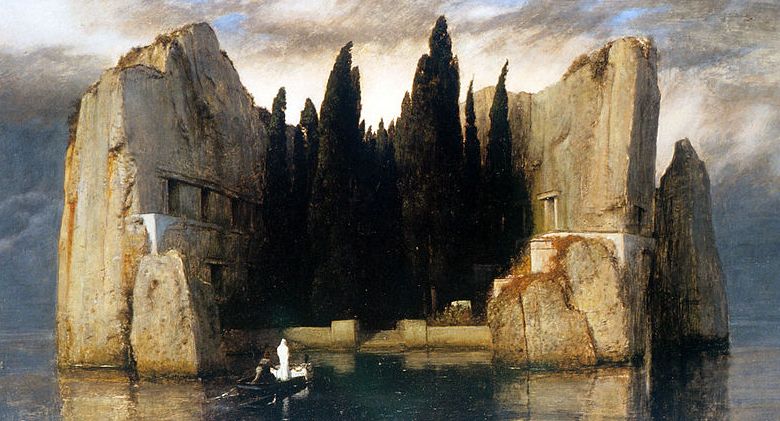 The date was February 12, 2002, and United States Secretary of Defense, Donald Rumsfeld, had been speaking at a press briefing, detailing the apparent lack of any proof that the Iraqi government had been working to supply various terrorist organizations with weapons of mass destruction. What resulted was a statement that might have caused cringes among the very best linguistic contortionists:
"There are known knowns; there are things we know that we know. There are known unknowns; that is to say there are things that, we now know we don't know. But there are also unknown unknowns – there are things we do not know we don't know."
There are indeed many things that escape the senses of the human creature, and though utilizing Mr. Runsfeld's wording above is to take them slightly out of context, the fundamental truth exists: there is far more to our reality than what our limited perceptions can allow us to know. But will this begin to change, thus leveling the playing field, so to speak, with the emergence of advanced sciences that will no doubt begin to appear in our midst in the coming years? Or could there be philosophical avenues to discovering things about the role of life, and our place in the universe which may elude us, save only for "hints" that may be provided for us by our own physiology, or even such eventualities as death itself?
One peculiar area where speculation along these lines tends to interest me involves human perception of space-time. Arguably, our recollection of Einstein's principles, outlined in the theory of relativity, tend to show that the flow of chronological time is not always universally constant, and if anything, may be malleable in certain ways, based on the differences that erupt in the observation of time being measured relative to such things as location and speed of travel. What this shows us is that human perception of reality, for starters, is woven intricately into a system where we perceive what we call "time" in one continuous, forward-moving fashion. This, however, is merely a byproduct of how our physical senses have grown accustomed to perceiving all that is occurring around us; further simplified here, for the sake of discussion, we might liken human perception of things like time and space as being filtered calculations, or even "symbolism" that emanates from interpretation of energetic presences and potentials existing all throughout our universe. One variety of energy might be recognized by our senses as what we call "solid," whereas another may be energetic emanations that we perceive as warm or cold; the latter pairing here has everything to do with human understanding of entropic forces, which we observe as all things in our reality trend toward states of disorder, measured rather grossly through the loss of heat.
In other words, human perception is the fundamental basis for all things capable of being perceived… at least by humans (and yes, note the humor intended by the redundancy here… but try to allow it to be illustrative as well). And thus, it stands to reason that beings in another part of the universe might "observe" universal forces in very different ways; in truth, there is always the possibility that such beings may be non-physical, existing in states where they would remain entirely invisible to humanity's perceptual limitations. In simplest terms, what we could be dealing with in our ongoing search for extraterrestrial life would be more concisely defined as "sentient intelligences elsewhere," rather than any kind of "life" as we know it, which may exist either wholly or in part throughout different systems of space-time reality that simply may not be accessible to human perception.
But will humans continue to evolve in ways that may eventually break such perceptual barriers? In this sense, our religious concept of a soul or spirit might come into question, as we ponder the innate possibility that a physical being may be capable of harnessing and growing a form of intelligence and consciousness that existsapart from the body, and which perhaps may continue on after that physical body ceases to exist. Viewed from this perspective, perhaps physical death of the body is indeed a sort of evolutionary phase, and that what we call "life after death" is as remotely unknown to us as the butterfly from it's caterpillar predecessor; each phase of existence represents growth toward something else. And yet, when perceived in physical terms, death seems like an endpoint, when in reality, it could be the next step toward greater, broader consciousness. Life as we know it may have evolved to die, partially in accordance with the entropic principles imposed upon us by our universe as it races further and further toward expansion, but nonetheless in such a way that this "life" is merely one step in a long evolutionary lineage where consciousness continues on toward the unseen.
Yes, there are indeed "unknown unknowns" that cause us to ponder… how funny, in retrospect, that there may be things that exist around us, and while non-existent (or at least invisible) to us, they could nonetheless hold the key to understanding aspects of our place in the universe.
"Isle of the Dead" image by Arnold Bocklin, "L'Île des morts III," 1886. Oil on canvas.