The Gralien Report Podcast for February 19, 2013
on
February 20, 2013
at
1:02 am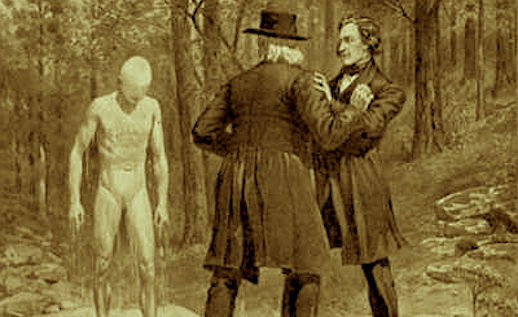 This week on The Gralien Report Podcast, nonhuman beings, asteroid fly-bys, and shooting star synchronicity are on the table as discussion topics. There were many strange parallels involving the meteorite crash last week that the mainstream didn't cover… and what they did cover was, in many cases, the typical sort of mainstream coverage we've all come to expect. Apparently no clear delineation between the use of terms like "asteroid," "meteorite," and "meteoroid" seemed to be made in many instances, and thus, for all many of us were left to believe, the asteroid NASA was tracking the same day of the Russian meteor incident actually did manage to slam into Earth.
A brief synchronistic note: And speaking of asteroids and synchronicities, as I began typing the word "asteroid" in the text above, the voice of author Joseph P. Farrell, a guest on past editions od this program, spoke this very same word as I listen to a past interview with him from the popular Red Ice Radio podcast. 
Then during hour two, we shift gears from meteor(ites), shooting stars and synchonicity, and begin to look carefully at the potential presence of non-human entities in our midst. Author Wm. Michael Mott is our guest, discussing an intriguing new essay he has authored with an equally intriguing title: The Problem of Density in Regard to Non Human Encounters. The eBook can be purchased on Amazon.com for a mere $1.99, and is well worth the cost of an energy drink that one would pay for a lasting contribution to alternative intellectualism.
And below, we've included links to show notes and other esoteric tidbits for your probing and prodding…
Why didn't radar early detection systems spot the meteorite?
VIDEO: Can a strange "object" actually be seen attacking the meteor from behind, while in mid-flight?
Has dark matter finally been discovered?
Cosmos may be inherently unstable
NOT Meteor Mess… but what was the strange slime found in Sommerset?
Best Graphic Presentation on the Russian Meteorite
Podcast: Play in new window | Download