The Gralien Report Podcast for July 10, 2012
on
July 10, 2012
at
10:07 pm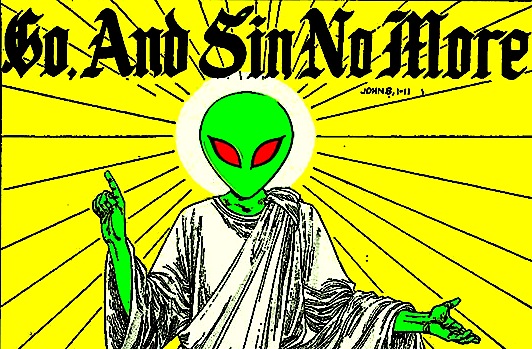 This week on The Gralien Report Podcast… well, we've all heard about the apparent discovery of the Higgs-Boson "God particle" since last week's show. And in the meantime, a series of very intriguing photographs have come into our possession that have us wondering about a different kind of physics… what were the UFOs photographed over Castle Rock, Colorado in early June?
The Gralien Report Podcast for July 10, 2012
Also during hour two, we're joined by director/producer Steven Rumbelow, who takes us into the sordid (and secretive) history of "The Jesus Papers," as well as discussion of topics as interesting and varied as crop circles, sleep paralysis, and Illuminati conspiracies… and of course, for those who are still studying up for their summer semester exams, we've included show notes for you to pass back and forth with other ne'er do well's sitting across the proverbial classroom aisle…
This Week's BIG Story: UFOs Over Colorado? Media "Ignores" Stunning Photos of Lights During Storm
Ouija board helps psychologists probe the subconscious
Skeptic faces possible charges for debunking Mumbai's miracle statue
Do Skeptics Need to do Better Research?
BOMBSHELL: Bin Laden WAS NOT buried at sea, claims intelligence boss in leaked email
P.S. Sources suggest that last story is probably quite true… what do YOU think?
Podcast: Play in new window | Download