Cosmic Coincidence: Meteorite Hits Russia, Hundreds Injured
on
February 15, 2013
at
11:24 am
In an incident scientists are saying is entirely unrelated to a near-miss between Earth and asteroid 2012 DA14 expected later today, Russia was pummeled at 9:20 local time by a meteorite that struck a lake near the town of Chebarkul.
Reports issued this morning state that 920 individuals were injured by the blast, and that many homes and factories, along with cell phone services in the area, were damaged.
While there is no scientific link that can be drawn between the impacting meteorite and the widely-discussed asteroid 2012 DA14, a large stony object that will pass within Earth's orbit later today, it seems very coincidental that an actual meteorite impact might occur within 24 hours of such an historic event. Is there any link that can be drawn between the two, other than sheer coincidence?
UPDATE: Reports coming out of Cuba now claim a similar explosion has occurred over the province of Cienfuegos, described as a "very bright light," and of a size "comparable to that of a bus." However, the object was believed to have been seen three days earlier than the blast over Russia. 
According to scientists, there is no link that can be drawn, primarily because the direction of approach differs greatly between the two space objects. Earlier today, BBC News quoted Professor Alan Fitzsimmons of the Astrophysics Research Centre at Queen's University Belfast, who stated that while 2012 DA14 will be approaching Earth from the South, the object that slammed into a lake near Chebarkul earlier today approached from a different direction, striking the northern hemisphere. He referred to it as, "a cosmic coincidence, although a spectacular one."
The video below shows destruction in a nearby office building and other locations, which occurred at the time of the blast:
Meteorites Never Strike Twice… Or Do They?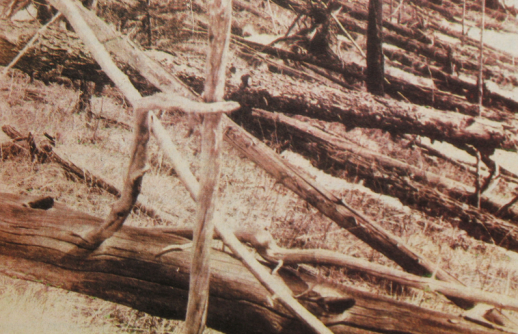 Another interesting coincidence involves the Tunguska blast of 1908, in which a similar blast struck the region, leveling trees and causing widespread damage for miles. Even within a little more than 100 years of each other, it is interesting that both blasts resulting from meteorite impact occurred in the same geographic hemisphere; could there be any scientific justification for why Russia and surrounding areas in the region could be more prone to meteorite strikes?
Interestingly, a less-reported story in the news today has to do with a similar recent explosion of a schoolbus-sized object over Cuba. The Italian news site Rai News carried the story earlier today:
Residents of a locality 'in the central region of Cuba said they had seen an object that fell from the sky and exploded with a great noise, which shook the houses of the place: it is learned from testimonies collected by local television. In service published this morning by Rodas, town in the province of Cienfuegos, witnesses described a very bright light that has come to have large size, comparable to that of a bus, before exploding in the sky.
Again, we must ask, is it a mere coincidence that huge fireballs have been seen streaking through the sky in conjunction with the appearance of asteroid 2012 DA14? Even in the midst of devastation on such a scale as this, one can't help but consider the odd way that synchronicities can tend to surround such incidents. In this case, the situation resulting ended up being more than just a close call: if anything, it was entirely too close for comfort.
Finally, for an excellent sycnhromystical approach to the parallels between the Russian explosion and the 1908 Tunguska blast, take a look at this fine article by Loren Coleman over at his Twilight Language blog.
Special thanks to Billy Clark and Dr. Maxim Kammerer, and Allison Kruse for news tips contributing to this story.