Death of the Light Switch: Technologies of Today That May be Obsolete Tomorrow
on
January 25, 2013
at
11:26 am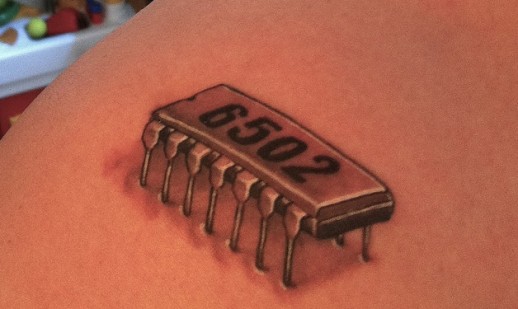 Today's industry is fixated on how quickly we can produce cutting-edge and catchy new "tech", thus pushing us onto a quickened pace for having to adapt to the latest gadgetry (at times, this "learning curve" is not always for the better). By now, there are already many devices the majority of us have never consciously had to exist without in our everyday lives; and yet, they are often the kinds of things that the conventional nostalgic in our midst might find a bit upsetting, should they be forced to live without.
But if you want to stay ahead of the curve with your gadgetry, there is almost as much to this equation in terms of "what isn't" as there is with the innovations themselves. In other words, how will the world around us change once certain everyday technologies we have grown used to have been rendered completely obsolete? Below, we'll look at a few examples of unassuming technologies for which we may be bidding "Sayonara" before long… and before we even have much of a chance to think about the impact they already play in our lives today.
New Technologies: Simple Switches Become Obsolete
The light switch is a fine example of technology that may soon disappear from the world as we know it. Needless to say, we're surrounded by switches of every kind imaginable today, although we might not notice just how quickly this important mechanical staple is beginning to evade us already. Think how, for the most part, all mid to high-end flat screen TVs and monitors you'll find on the market are virtually buttonless. Utilizing new touch technologies, the need for buttons on such televisions and other units is completely bypassed in many instances; but that's just the beginning. Recently, Tecnalia, a Spanish research institute, began developing what they call Smart Furniture, which includes lights that can be turned on simply by swiping your hand across a nearby surface, or dimmed by holding your hand still over the same area.
Want to get even more out there than touch technology on a television screen? Only a few years ago a team of Japanese scientists developed touchable holograms which could be used in hospitals to potentially decrease the unnecessary spread of germs. You can see a video of this technology here.
It's a Secret: Passwords are Technologies of Yesterday?
Another example of a present day technology that is growing quickly blase is the password. The majority of our 20-something readership here present no doubt grew up with computers, which have been used in classrooms as far back as the mid 80s. The importance of password protection didn't really hit its peak until the widespread use of personal computers; email would soon follow, along with the necessity to protect one's personal documents and correspondence from prying eyes of others. Thus the password became an integral part of personal security as we moved into the Internet era that led us to the present.
However, the head honchos in the nerdsphere today are now saying that, very soon, the password could be just about as useless as the pet rock sitting on your windowsill.
For instance, Microsoft chairman BIll Gates predicts that 64-bit computing and RFID chip-style "Smart Cards" will soon replace any need for passwords. Privacy advocates know all too well how mention of RFID chips can make the skin of the collective masses crawl; however, some would argue instead that the present systems of using passwords, along with such things as the widely integrated "CAPTCHAS", are both impractical and cumbersome. Is it worth the risks associated with using a device that could store all your personal information which, in the absence of needing passwords, could present a security risk if a physical "key" were to be stolen?
As we watch another major inovation get thrown on the scrap heap, we're becoming used to a society of  rapid change. Our ability to comprehensibly function alongside this "quickening" is questionable at best. Although the technology behind a simple electronic switch may not be too complex in scope, the implications of our ability to surpass even such simple technology, and change many of the basic functions of our society, is quite profound. And thus, like our many elaborations on the basic design of the wheel, we are driving ourselves swiftly towards a future that our ancestors could only describe as "alien."
Image by blakespot via Flickr.