Sugru: Molding a Renewable Future
on
January 10, 2013
at
11:52 am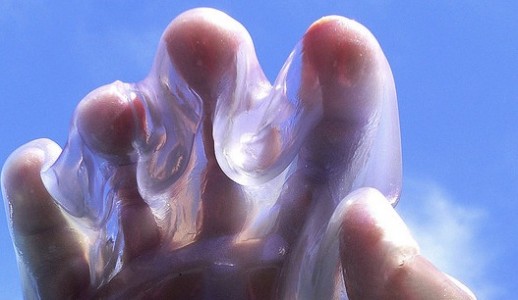 Arguably, today we live in what many would liken to being a disposable culture. In an era where everything is almost encouragingly replaceable, one new product, called Sugru, seems to offer a new way to repair various items with a Play-doh like plastic composite that will attach itself durably to virtually any surface.
Being the "disposable" culture that we are, our consumer instinct is being driven towards replacement rather than repair when something is on the fritz. The idea behind the creation of Sugru speaks volumes about our so-called "disposable culture." Usually when we get a split in a wire for a phone charger, or a handle on a kitchen utensil breaks, it's easier to simply trash it and buy a replacement; but do we really need to dispose of a product when 90% of the materials are still usable?
Molding the Future with Sugru
The creators of Sugru recognized this problem, and sought to find a solution which lead them to the invention of this new wonder polymer. Straight out of the package, Sugru has the feeling and consistency of Play-doh, but when molded to an object it hardens to a durable plastic adhesive overnight… and at room temperature. The potential uses are endless, from patching up holes in shoes to covering exposed wiring throughout the home. It is also impervious to extreme heat–up to 360° F–making it an easy fix for broken handles on your pots and pans as well.
Sugru's practicality and resourcefulness could make it a household name one day, but it's biggest impact right now is how it questions, in a sense, whether wasteful consumerism is driven by nature. Due to our present economic model, we're constantly bombarded with the idea that new is better. The advertizing industry influences us daily to consume more and conserve less, whether it's done subconsciously, or right in front of our faces. But inventions like Sugru show us that there are inexpensive alternatives to replacing what can sometimes be quite costly investments.
One example is a charger for a MacBook computer; brand new, this item retails for around $80 USD. However, in the event that wiring becomes exposed, one application of Sugru for an expense of little more than $20 includes enough molding putty to fix up to eight household appliances… along with shielding that exposed wire on your expensive Mac charger. In the times of economic turmoil that we live in presently, it's helpful to investigate avenues which are more cost efficient, and thus pinch the proverbial pennies where we can. Looking into products like Sugru can potentially save us hundreds of dollars in the long run, not to mention hours of frustration caused by faulty gadgets.
How could a quick fix like Sugru augment or improve your life (and wallet)?
Image by Steve Jurvetson via Flickr.