"They Weren't Airplanes!" Curious New Information on Colorado UFO Case Surfaces
on
July 22, 2012
at
1:49 pm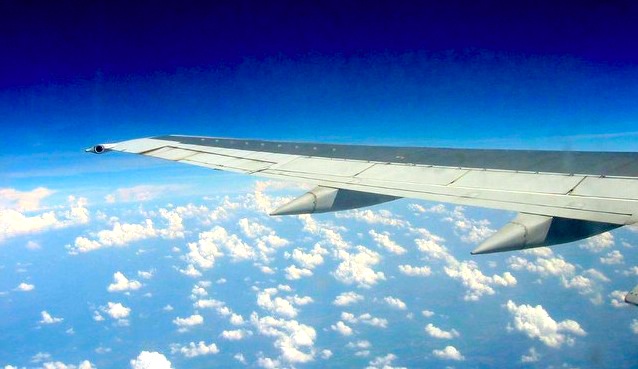 Last month, an incredible series of photographs were taken in the night sky above the town of Castle Rock, Colorado, by photographer Greg Archer, who managed to capture two clear sets of images of anomalous lights hovering in the sky. The objects, while as-yet-unidentified, have been reckoned by many to be some form of plasma phenomenon akin to ball lightning; others have said that the objects more closely resemble aircraft on approach for landing in the distance. However, new data gathered from flight records in the public domain, along with weather data from the nearby Thornton Weather Station just outside Denver, may bring cause for pause to those previously considering the "landing lights" theory.
As I noted over at the blog for Intrepid Magazine recently:
One of the more popular theories here among the staff here at Intrepid had been that the lights might be a representation of lights on incoming aircraft, approaching for landing at the Denver International Airport in accordance with the date and time in question. Another theory a handful of people have put forth involves the overtly conventional (and highly mundane) theory of Chinese Lanterns someone had the poor judgement to go and release during what Mr Archer himself describes as one of the worst lightning storms to hit Castle Rock in recent memory. However, as our investigation of the photographs has carried along, we've managed to gather a good amount of data which is inconsistent with either of these theories.
Chiefly, there are two aspects that flight data has revealed that seem to rule out conventional commercial aircraft; for one, there are nine objects seen in the two photographs, which Archer took within five minutes of each other just prior to 11 PM MT on the night of June 6, 2012. Ideally, if what we were seeing here turned out to be incoming commercial aircraft, there should be information available that would confirm not only their presence in the sky at this time, but also the general direction they would be following in preparation for landing. Flight data made available by the Denver International Airport, on the other hand, tells a very different story…
Indeed, the devil's in the details, as they say… and in this instance, those details don't seem to favor the likelihood that we're seeing landing lights on incoming aircraft. This is evident for two primary reasons:
1) The landing approach for incoming aircraft to the airport during the time period in question was listed as being West to East, and due to wind direction, this is often the most common directional orientation for landing. This is confirmed by records of flights incoming for landing between 10:45 MDT and 11:26 MDT.
2) There were only two flights in the air between 10:54 and 10:58 on an "approach" (within 50 km) of the Denver International Airport at that time. One had been approaching from the East, the other from the West; flight data for these can be viewed here and here.
Over at the blog for Intrepid Magazine, we've given a full rundown of the data thus far, in addition to a few other ideas as to what, precisely, the lights could have been. The complete article can be viewed here… so are we dealing with some variety of unexplained natural phenomenon? And if this isn't the case, then what else could this case represent?
UPDATE: It seems very likely that we've uncovered a solution to this mystery… again, we'll direct your attention over to the Intrepid Mag Blog, where you'll see our final analysis. What are your thoughts?
Image by Perhapstoopink via Flickr.